Skip to main content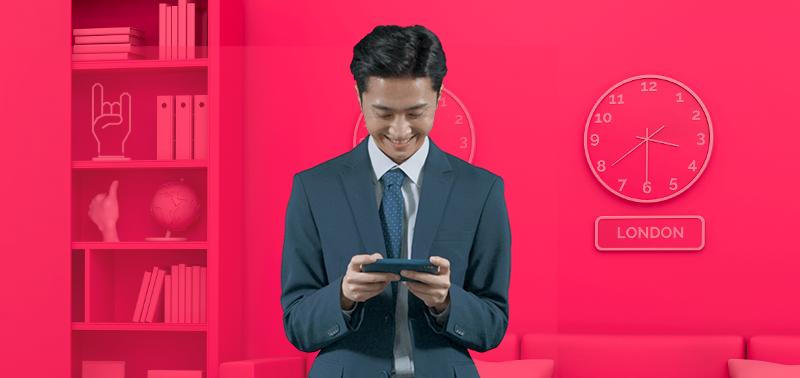 Why business travel is best when you make it count
Over the last few years, traveling for business has become a stressful endeavor. From understanding ever-changing rules and restrictions to now figuring out the best options from limited inventory, it has businesses thinking about how they can really make each trip count. 
The good news? With just a few small changes and the right support, you can make your business travel experience brilliant. 
Your business travel matters 
Your company is unique, and your travelers hit the road for a wide-range of reasons. Maybe that's making new connections, fostering old ones, getting face-to-face time with their team, or taking care of important work on the ground. Regardless of your reason, the importance of traveling for business is crucial for millions of companies around the globe.
We want to know when it comes to business travel, how are you currently making it count? For example:
What choices and decisions about your traveler's comfort are you making that maximize every trip?

Is your business travel program aligned with your wider goals for the future?

Does your corporate travel policy consider the well-being of your people and the planet? 

Is your business travel spending within budget and positively impacting your bottom line?
In other words, is your business travel people-, planet-, and profit-positive?
We're Your Biggest Fans
At Corporate Traveler, we help over 10,000 start-up and mid-market companies around the world make the most of their travel and get great results. We do this by being their biggest cheerleaders – finding ways to deliver little travel wins so they can achieve big wins! 
For example, we never want your travelers to sit in the middle seat or miss a meal because their dietary requirements weren't met. These little things make an impact and help start a trip off on the right foot. We know that when your travelers are comfortable, they're more likely to perform when they get to their destination. 
We're also the only travel company that's built solely for SME businesses. We know how much travel means to your business, and we'll help you use it to your advantage. We love to see our clients succeed, so leave the details to us and create the space you need to focus on your core tasks. 
Looking ahead to make it count
The latest figures from FCTG's year-end results (FCTG is our parent company) indicate that business travel is almost totally back to where it was pre-pandemic. That means companies of all shapes and sizes are out there and ready to win. They're putting the demand on travel providers, and the industry has seen limited inventory across the board. It's clear – travelers are energized for the future, and so are we.
Navigating these changes in the industry doesn't need to fall on solely you or your team. So, whether you're meeting us for the first time or already on board, we all know there's always room to make positive changes. Let's work together to make a game plan to make all your travel count!
We recommend looking through your existing travel program and noting some areas you'd like to build upon. Is that your travel policy or sustainability commitment? Perhaps you'd like to work on your inclusivity policies and make travel safer for your team. Whatever your goals, we'll walk through them with you and provide our expertise as well!
Your business travel matters. It's more than just getting from point A to point B. Every trip, no matter the purpose, is an opportunity to make an impact and crush your company's goals. We're here to help by understanding your needs and helping you make it count.
Ready to make it count? Let's chat.

You may also be interested in...