Skip to main content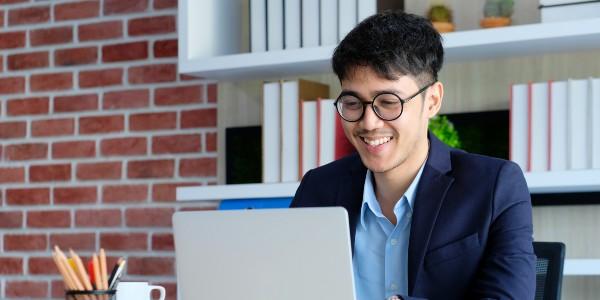 Managing business travel finances in manufacturing?
It's easier than ever with Melon.
Who knew tracking business travel expenses could be enjoyable? It's true — with the help of Melon, managing your manufacturing industry travel finances is now easier than ever. Whether your team is traveling around the corner or to project sites around the globe, Melon can help you analyze spending patterns and provide the insights you need to stick to your travel budget. 
Reconciling travel expenses?
With the ability to integrate most major finance programs, Melon makes managing finances a breeze. Keep an eye on your travel budget with Melon's simple cost and budget tracking, and coding features. And, when the majority of your expenses are coming from the same place, you spend less time searching for answers and more time making informed decisions.
Keeping track of multiple projects? No problem! We've got the codes.
With so many project codes, destinations, and other variables, you need to be able to quickly access clear and concise reporting. Assigning costing has been made simple with Melon.
Reports, reports, reports. You want 'em? You got 'em.
Your project costs will be made super visible, so you never have to dig around looking for the info you need! Melon's robust reporting suite (with nearly 800 different metrics!) allows you to use a handy search function to find the reports you need with ease. Now that's powerhouse tech!
Plus, Corporate Traveler's Customer Success Team, is there for you when you have questions along the way. Want to know how things are going? We can schedule frequent reviews of your spend per project, whether that's monthly, quarterly, or every 6 months. No more blind spots!
Start off on the right foot with pre-project budgeting
Before you even start a project, sit down or have a chat with our team and we'll get to planning your pre-project budget. While things like flights are variable, hotel costs, transportation, and other ground expenses can help project as much of your travel spend as possible. Need something specific? If we don't have a contract, we'll work with suppliers to get what you need.
Added value, every step of the way
We believe that visibility of your travel budget and spending means you can make better decisions along the way. It's not just about tightening your purse strings, it's about finding value in every dollar you spend. That's why we try to cram as much into our service offering than any other TMC out there.
With Corporate Traveler, along with amazing customer service, and knowledgeable travel experts that know your business and your people, you also have full 20/20 visibility of your travel program (including a value-add report!).
In our value-add report we cover:
Your airline credits – what you have, what you've used, what's left over.

Waivers and favors that we've cashed in on your behalf to save you money

If we've managed to gain a refund on a non-refundable ticket
Learn more about our commitment to choice and savings.
If you manage the budget of a team that travels, software like Melon can help you stay on top of your budget while also enjoying some amazing features and integrations. With Melon, you can easily keep track of your spending, see where money is being wasted, and reconcile business travel expenses with ease.
Ready to see more? Book a demo of Melon today!
Ready for better manufacturing travel management?
Lets chat!

More manufacturing travel goodies we think you'll love: