Skip to main content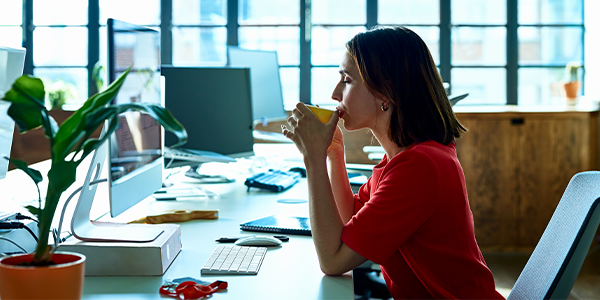 How to get your boss to read the Corporate Travel Toolkit
You've had enough. Your plate is full. You've been the go-to person for all of the company's corporate travel planning, and it's too time consuming. You want help, and you know a travel management company is a smarter way to go, financially- and efficiency-wise.
There's one problem, your boss isn't totally on board. Don't worry, friend, we're here to help. 
Now, aside from some questionable ways of getting your boss' attention, let's start with a couple of subtle ones.
Sign up for the Corporate Travel Toolkit
We don't mean signing them up, because that borders on the questionable, but arming yourself with knowledge is never a bad thing. The Corporate Travel Toolkit for SMEs brings all of the information you need to get your company's corporate travel program functioning well. It's not just about working with the right travel management company, it's about having the tools your company needs to balance travel safety, finances with real-time data, and learning where to trim the fat. 
If you've got questions that aren't answered in the toolkit, it never hurts to reach out and chat with a member of our team. 
Take notes and pass it along
Now that you've got the information at the ready, it's time to pass it on. It's not likely to be a good idea to slide envelopes under your boss' door or spam their inbox. We suggest starting with an informal chat to warm your boss up to the idea. Here's a few talking points:  
Discuss how managing company travel is keeping you from attending to other important tasks. 

Share your thoughts about how much more efficient it is to have travel experts doing what they do best. 

Use company data to talk about the money lost to cancellations, booking errors, and costly last-minute bookings. There's a huge opportunity for corporate travel savings when working with a travel management company.

Express your concerns about corporate travel safety and giving the team a point of contact that's available 24/7. 
Once you've planted the seed, water it. Ask if they'd like to see more information, and if so, pass the toolkit along. Find the parts that are most appealing to your business and their travel needs, whether that is safety, cost savings, setting up travel policy, etc. It's all in there in an easy-to-read format. 
Let us take it from here
Great job, friend. You've done your part, and we're happy to take it from here. If that isn't enough to get your boss reading the info, maybe a chat would be better suited. Book an appointment with our team, we're here to help. 
We specialize in startups and mid-market enterprises, and nothing makes us happier than helping your business grow. Let us take the load off so you can get back to doing your best work. 
"I know we're not Corporate Traveler's biggest client, but I got the sense that I was important just because they'd be checking in, advising and actually coming through on doing what they had promised from the get-go." - Flipp's Internal Communications & Culture Advisor, Colby Lang-Moran
Ready to chat? We are.
We appreciate perfect combinations and our blend of travel experts and technology takes all of the travel stress and frustration off your hands. 
Bookings in less than 5 minutes.

Email responses in 10 minutes.

Calls answered in 3 rings.
And that's just the beginning….welcome to seamless travel management.