Skip to main content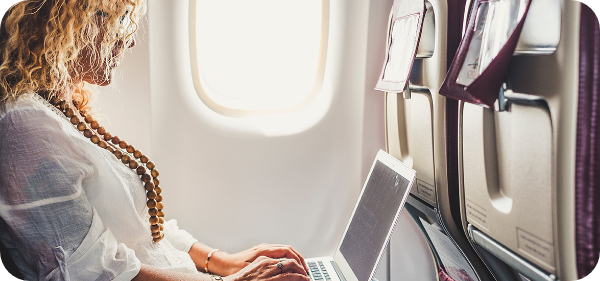 Middle seat? No thanks!
Whether you're into the window or you're an aisle seat lover, there is one universal truth - nobody likes the middle seat.
What if we told you there are ways to avoid the middle seat on every journey? No more missed views. No more climbing over grumpy aisle-sitters to use the bathroom. No more elbowing for one inch of the armrest.
We know the secrets to booking your go-to seat, every flight.
1. The early bird gets the worm
Does your company have an Advanced Purchase Policy? Use it! 
Flex fares are cheaper when you book in advance. Book early, score flexible fares for less, and select your dream seat.
2. Comfort comes at a low cost
Not all travel policies will spring for extras like seat selection. If you're gearing up for a big journey, why not pay for your favourite seat yourself?
There's nothing worse than being sandwiched between strangers on a 6+ hour flight. Seat selection is usually less than $30. That's only $5 an hour for an astronomical upgrade in comfort. Not bad if you ask us.
3. Check-in, chill out
Can't choose your seats until you check-in? Treat it like a midnight sale. Set a reminder to check-in as early as you can and secure those seats. 
Melon will even set reminders for you so you can nab the seat you want without the stress.
4. Abandon ship
It can take creativity to avoid the middle seat on your flight. If there's nothing but the middle, take a different route altogether.
One of our clients was scheduled on a red-eye flight from the West Coast to the East Coast, with a stopover in New York. All that was left were the dreaded middle seats. We found an alternative route through Chicago that had one precious aisle seat. He made the switch and spent the flight stretching out with a full armrest to his name.
5. We have your back
We know flying in comfort makes a big difference. We're here to give you the best journey possible. If that means fighting tooth and nail to keep you out of the middle seat, leave it to us.
Let us know your preferences and we'll work to make your trip as comfortable as possible.
Ready to ditch the middle seat now and forever?
Chat to our experts.