Skip to main content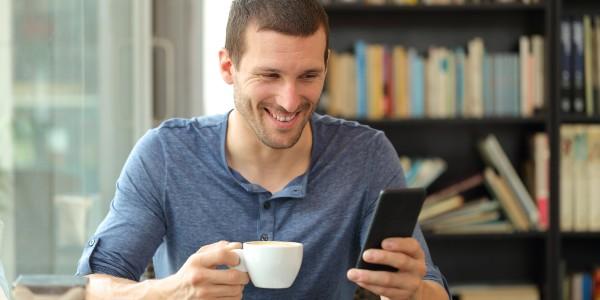 Hotel savings you can bank on
Business or leisure, we all want the best hotel rates in town. And for small to medium businesses looking to minimize spend while maximizing traveler satisfaction, value for money is especially important.
But sourcing the best rates and exclusive deals takes time. Do you have extra hours in your day to shop around on all the possible hotel booking channels (Booking.com, Hotels.com and Expedia, to name a just few) or hotel websites? Thought not.
If only you had an experienced partner, with established networks and buckets of buying power to source and secure the best possible rates and impressive inclusions.   
Luckily, that's what our hotel specialists are here for.  Every week, they conduct an audit of a selection of different rates with various inclusions at hotel properties around the world.  We cross-reference our own negotiated room rates alongside the best available rates across online travel agencies (OTAs), hotel websites and membership schemes.  We spend hours comparing rates and inclusions, so you don't have to. Plus, we enjoy it.
For Corporate Traveler, unbeatable savings are a point of pride.
Just how much are we talking?
In a pre-pandemic study spanning 6 months, our hotel specialists team recorded savings data from a random selection of 1000 hotel room nights from properties around the world.
These hotels include globally preferred hotel chains, our unique Exclusive Deal rates, and a selection of local chains and independent hotels. For each hotel night, we compared our own Corporate Traveler hotel rates with those offered by OTAs like Booking.com, Hotels.com, Expedia, and those booked direct on the hotel's website or app. To guarantee parity, we compared like-for-like inclusions (such as breakfast or Wi-Fi) and levels of flexibility.
The verdict? Across 1000 room nights, the average amount saved by booking a Corporate Traveler rate (vs highest rates available with an OTA or hotel direct) is £28.03 per night. This equates to a 13.9% average saving per room night.
Bottom line? If your business is currently booking 1000 room nights per year (at rates of £100+ per night), you'll be saving over £14,000 a year by leaving your hotel bookings to us.
But wait, there's more
Along with cash savings, many of our rates automatically include must-have traveler benefits – complimentary inclusions that are not available through OTAs or when booking directly on the hotel's website.
These are our Exclusive Deal rates, available exclusively through Corporate Traveler. Exclusive Deal rates are special rates offered by our preferred hotel partners (including the likes of IHG, Accor, and Wyndham) not only offering you the best-in-market rate, but also providing 3 unique benefits for every traveler.
These benefits will always include a complimentary breakfast, and may also include a room upgrade, late check-out, early check-in, complimentary food/drink or bonus loyalty points. Unlike rates offered by OTAs, our rates also allow travelers to accumulate hotel loyalty points and membership benefits.
As regular business travelers know, the quality of the accommodation can make or break a business trip, so by offering these additional inclusions with our best-in-market rates, we are helping to alleviate stress and maximize comfort – while also keeping a close eye on your company's budget.
Exclusive Deal rates keep on giving
The economic savings of 13.9% per night may sound appealing but, incredibly, it doesn't end there.
As part of their weekly rate audits, those hotel specialist superstars also monitor the ROI that our customers can expect from the value-added benefits included within our Exclusive Deal rates.
On average, our Exclusive Deal benefits offer travelers an additional 5.3% of added value when compared with like-for-like rates with OTAs or direct with the hotel. 
In our study of 1000 room nights, 475 nights included our Exclusive Deal benefits (like early check-in, late check-out and free upgrades). Including all value-adds, the total amount saved across these 1000 room nights amounted to £39,218. In other words, a total saving of 18.08% when compared with booking elsewhere. Which is pretty impressive.
How can you get in on the action?
Accessing these rates is easy – just start booking hotels with us! You can choose to book hotels with your consultant or through our online booking tool. If you have specific requirements, or you need advice on amending your travel policy to ensure travelers are accessing our best rates, simply ask your dedicated Travel Consultant or Customer Success Manager.
If your company books a significant volume of room nights in the same hotel property, or within the same city, it's also worth getting in touch with your Customer Success Manager. Our Customer Success Managers are experts at consolidating hotel spend through negotiated hotel rates, uniquely tailored to suit every client. You may be able to make even greater savings by establishing a bespoke hotel program, with your own negotiated rates and inclusions. Even better? We make it easy.
Not a customer yet but want this benefit? Let's talk