Skip to main content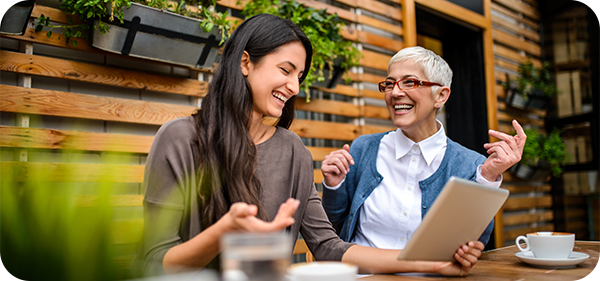 Get more out of hotel spend with our consultancy services
Hotels are a big expenditure in the travel category. It's not just the rooms but all those extras too, like Wi-Fi, parking and breakfast. What if you could get all of that included in the rate and find ways to add even more value to your company and its travelers? Introducing FCM Consultancy – hotel program consultancy from an expert global team.
What is FCM Consultancy?
FCM Consultancy is a consulting services group with offices in Australia, Asia, Europe and the USA. It provides:
Resourcing: Staff and expertise to drive changes to your travel program
Benchmarking: Unrivalled global benchmarking database​
Systems: Industry standard systems to process work ​
Expertise: Global knowledge, expertise, relationships​
FCM Consulting already helps several multinational and national companies with their hotel programs.
We understand that innovation in the corporate travel industry stems from smarter procurement, guided by industry leaders that challenge legacy thought and systems to provide better solutions​.
Rachel Newns, Head of Hotel Program Management EMEA, FCM Consulting.
What is a hotel program?
A hotel program is a list of specially curated hotels that match your company's requirements. The hotels offer discounted rates on the basis that your company will book an agreed number of room nights with them during the year. So it's important to select the right hotels based on location, budget, facilities etc.
Hotel programs not only save money but bundle in exclusive extras for travelers and ensure the properties meet your organization's health, safety and environmental standards.  
How can FCM Consulting help with a hotel program?
1. A bespoke service
Projects and programs are built around each company's requirements and travel policies. It's a very flexible and creative approach – no cookie cutting here.
All types of specific accommodation have been incorporated into hotel programs in the past. One program required investing safety and security protocols in hotels in war zones. Another client asked us to look into building a temporary, bespoke hotel for a project in a remote location. One even asked us to exclude all hotels with glass lifts – which is harder than you think but achievable!
2. Matching hotel location to your needs
When FCM Consultancy first starts working with clients, they analyze how much of the company's hotel spend can come into the managed hotel program. Typically the aim is a minimum of 85% but it can get up to 95% for many customers.
3. Accessing better rates
Finding the best options and rate offers comes from our excellent relationships with suppliers, strong local and global market knowledge and the use of a benchmarking database to evaluate it all.
4. Including breakfast, Wi-Fi, parking
Using the skills and tools mentioned above, the team is able to include any extras that you and your travelers are craving – such as breakfast, Wi-Fi and parking.
5. Incorporating traveler wellbeing benefits
Expert industry knowledge means the teams know which suppliers can help with sustainability and wellbeing objectives. This could include access to the gym or exercise classes.
6. Adhering to health and safety/risk criteria
After hearing about your health and safety requirements, the team will gather a high level of detail and get information from hotels to compare. If you have specific needs we can incorporate those.
7. Lowering overall hotel spend
You'll be presented with strategies to improve rates, control spend and improve traveler satisfaction. These are based on your company's travel patterns and our previous experience with hotel programs. The below strategies contribute to a successful program:
Negotiation strategies with hotels
Alternative accommodation options
Improving traveler compliance, policy and communication
A client with a loosely managed program who wants to tighten it up or grow compliance typically saves 10%. But it does depend on what you're trying to achieve, overall spend and if you have anything in place already.
8. Policy and compliance support
FCM Consulting can help create travel policies specific to hotel programs or ensure that the program matches travel policies.
As part of the strategy we suggest ways to make the program as effective as it can be, using communication, preferences and policy. "It's important it is right for the client, so we always seek to understand the culture of the company and suggest appropriate solutions," says Rachel.
9. Reporting
FCM Consulting will benchmark the rates during the hotel RFP process and report back. They'll suggest any changes that may be required.
10. Sustainability and CSR measures
We have lots of experience building programs that focus on sustainability and CSR; it's about selecting suppliers that align with your objectives.
"It's important to build relationships for long term partnerships and help our clients form partnerships with travel suppliers who share their values and are on the same journey to improve their sustainability and CSR profile," says Rachel.
Is it still possible to run a hotel program amid the pandemic?
Yes but is it harder to predict as we are not in a normal situation. 2020 and Q1 2021 was a tough trading period for hotels with continued lockdowns and travel restrictions. It is difficult to predict future demand and rate due to continued uncertainty around the vaccine roll-out, further lockdowns, border closures/openings and travel corridors. 
In the short to medium term, domestic travel will come back first so UK hotels may be the focus for many initially. In the longer term if the 'new normal' of working from home continues, will this lead to a growth in travel and overnight accommodation, as the workforce is more dispersed?
Want more from hotels?
Get in touch today