Skip to main content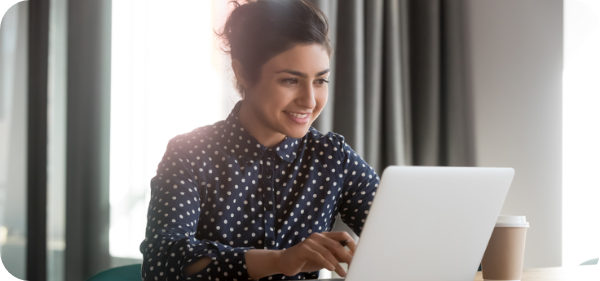 Budgeting travel when you can't see the future
Ah, 2021. This year so far has been a confusing mix of hopeful promise and total uncertainty. Not the best combo when you're drawing up a travel budget.
After a full year of lockdowns and restrictions you might be asking - what will our future travel budget even look like? Businesses left and right have been re-forecasting budgets after each major announcement regarding COVID-19. Add reduced resources and increased traveler safety needs to the mix and you've got an overwhelming amount of pressure to get the budget right.
Have no idea where to start? We got you.
Many businesses, both up-and-coming and fully established, feel the same way. Trust us, we asked them.
Last year we asked businesses how they saw their 2021 travel budget shaping up:
    •    39% were UNSURE of volumes 
    •    31% of respondents said their spend will DECREASE by an average of  -40% 
    •    24% of respondents said their spend will remain the SAME 
    •    6% of respondents will see an INCREASE in travel by an average of +17% 
Many businesses are dialling down their business travel, but what if your business relies on travel for growth? Staying put might not be an option for you.
So, how do you find the middle ground?
Your travel budget will be specific to your business, but there are a few key things we can help you with to get started. Only one thing seems certain: face-to-face business never goes out of style. Meeting up in person is still the best way to do business, making travel the latest way to get an edge on your competitors. 
Ready to get your business back out there? Let's manage the money during uncertain times.
Your budget to bounce back. How to budget for uncertain travel
1. Learn from the past
Travel won't be completely back to normal any time soon. That doesn't mean you shouldn't look back to the days of 'normal travel' to gain insight into your travel spend.
Let's take it back to when travel was 'normal'. Trawl through your last normal travel budget and find out where you could have saved.
How much was spent on sales?
How much on conferences and events?
How much on crisis management?
If you aren't sure how to find these answers, we have your back. At Corporate Traveler we give you the big picture view of how your dollars are being spent. This lets you track compliance and analyse travel patterns so that you can make more informed choices. You travel manager will help you customise and organise your reporting dashboard so that you have access to all the budgeting information you need.
 
2. Get your travel policy sorted  
All roads lead back to your travel policy. If you don't have one, now's the time. For those who do, review every section until it's ship-shape.
Don't get us wrong, a travel policy isn't about locking employees into a rigid set of rules. It will give you structure and protocol to prepare for the unpredictable. 
Confusion and overspend is the last thing you want right now. Give your employees a clear set of travel policies to keep everything running smoothly.
Need help creating a wow-worthy travel policy? Check out our guide to travel policies for all the info.
3. Look to the future
Are there any annual trips your employees attend each year? Check on every conference, trade show, or training event to see if they're going ahead. 
Budget for the trip itself, and any last-minute cancellations. That way you can stay at the forefront of your industry without blowing your budget.
4. Secure those savings
Having a budget is great. What's not great is blowing out your budget due to unforeseen price spikes and unexpected costs.
That's where we come in. We're a preferred partner to the biggest airlines, hotel brands and ground transport companies in the world. We give you access to the best deals going. We're talking about the most competitive rates and fares from our travel partners, the complete Expedia Affiliate Network (EAN) and exclusive deals you can't find anywhere else. 
Don't just guess how much travel will cost this year. We'll give you the down-low on all the best prices around.
Our final tip – stress less!
If COVID-19 taught us anything, it's that nothing is certain. Your business travel expenses will shift and adapt throughout the year - that's okay! The key is to be both proactive and reactive. We'll help you plan what you can by giving you insider insights. 
Need more guidance? Check out our case studies to see how we've helped other businesses thrive 
Contact us now