Skip to main content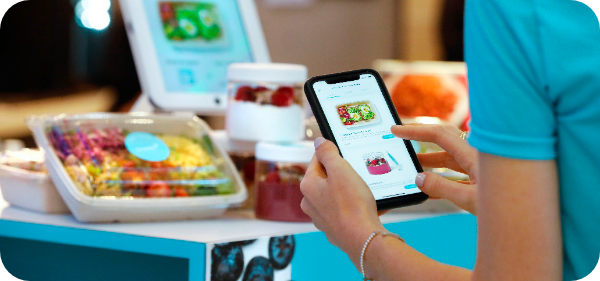 A new type of business travel food
Hands up who makes a beeline for fast food or snacks as soon as they've checked in at the airport? Whether it's the early start for a morning flight, that 'away from home' feeling or just the plethora of tempting, unhealthy options, our best intentions often go out the window when we're on-the-go.
So, can business travel meals ever be healthy, quick and taste as satisfying as the burger on your last trip? Enter: Breeze.
Established by Annbel Lawee, an entrepreneur from Montreal, Breeze aims to provide airport travelers with access to real, wholesome food. Business travel meals that not only tastes good, but make you feel good too. Could it be too good to be true? We spoke to Annabel to find out more.
Q: What inspired you to start Breeze?
Being in a Business Development role in my previous job, I was traveling a lot for business and constantly in and out of airports. I have Celiac disease, so it was always a struggle finding something to eat. After this happened so frequently, I started to give it more thought and asked my peers if this was just my experience, or if it was a universal pain point—and I found it to be the latter. No one says "I love airport or plane food". And this is how Breeze came to be - it manifested from a very personal pain point. 
Q: Tell us about the different options with Breeze
Breeze is all about providing food that not only tastes good, but makes you feel good too. Our mission is to provide all airport travelers convenient access to wholesome, nourishing food, so you can feel your best on the road.
Every Breeze meal is made from scratch with high-quality ingredients. The menu — featuring crave-worthy meals, snacks, and beverages — is entirely gluten-free and accommodates a variety of other dietary preferences and restrictions including vegetarian, vegan, nut-free and paleo. Menu items include green smoothies, açai jars, gluten free avocado toast, chicken harvest bowls, chicken zucchini noodle salads and vegan buddha bowls. Whether you're craving something hearty or light, Breeze has something for everyone.
Q: How does it work?
Breeze is an on-demand food service for airport travelers. Customers order directly from the Breeze app, select a pick-up time (up to 24 hours ahead), and grab their order at the Breeze cart post-security. Customers can also order on the spot, through a unique texting function. 
Breeze launched December 2019 in LAX Terminal 2, marking the first stop on the company's journey to elevate the airport food experience.  
Q: What response have you gotten since launching Breeze?
The response has been overwhelmingly positive and totally validates my original thesis. Our favourite (and most common) response? Simply "FINALLY!"  From the organic growth and conversation via social media, to in-bound partner requests, we could not be more excited to continue to grow alongside our very excited traveler community.  
Q: What's next?
First stop, LAX Terminal 2- next stop, the world! We're excited to have built a company and a model that is designed to scale and we look forward to venturing into additional Terminals in LAX and beyond. Stay tuned for updates :)
You shouldn't have to sacrifice your health or wellbeing while on the road,  which is why we want to make sure you know all of your options when it comes to finding healthy business travel food for your next trip. Want to fly with Breeze? Visit Annabel and her team at LAX terminal 2 and follow along socially at @flywithbreeze!
Are you looking go to L.A.?
Let us help get you there!