Skip to main content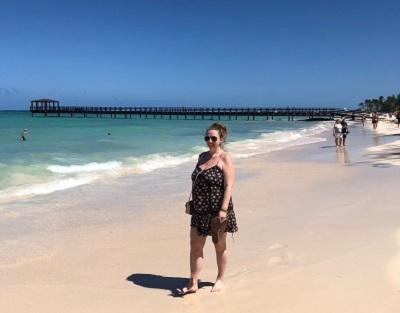 Defining Success On Your Own Terms (Spoiler: Personality Matters)
I started at Corporate Traveler in 2014 after almost 6 years of working with Flight Centre in the retail space. When I was an agent on the leisure side, I hadn't really thought about working in corporate travel and didn't really know anything about it. I think had I known more, I would have made the leap years earlier.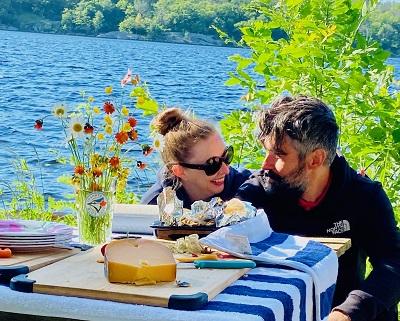 Before I took the leap, I was a Team Leader in my shop and really liked my team, but I was encouraged to interview by a Future Team Leader at Corporate Traveler. I think initially the person I interviewed with didn't think I'd be the right fit for corporate, but after some encouragement they decided to give me a chance. Turns out that was a good move!
I never thought I'd be making six figures, but I've made some really smart moves. When I started, I was handed a portfolio. The first account that I ever won on my own, became a key reason for my success. We were in discussions to take on more of their business just before COVID, so when COVID hit I decided to take them on 24/7 to help them through. Their itineraries are super complicated, and I was committed to getting the people home who were faced with being stuck in their destination as things shut down.
In one circumstance I was talking to a traveler as they got to the airport in Zimbabwe to check in and the airport came over the speaker to say they were closing the airport - effective immediately. They could see military tanks roll onto the tarmac so the planes couldn't arrive or depart. It was mayhem. I stuck with repatriating their people because I wanted to help, and I thrive off of problem-solving. In the end, the clients really recognized my efforts, and we got the account, effectively doubling in size.
It's easy to become complacent in a job that you've been doing for a long time, so I guess I have the pandemic to thank for reigniting my love for what I do. Finding creative solutions to get people home by "puddle jumping" from different cities to eventually end up home, or between airports in London with a really tight connection, is not for everyone. I was talking to people at like 3 in the morning, answering calls from people crying, and in the end, they were thanking me for helping them. It is so rewarding.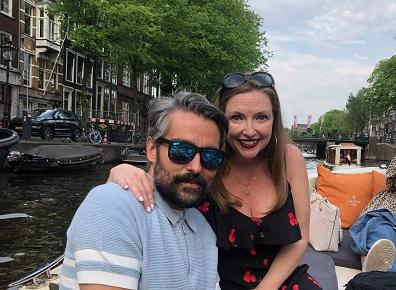 For some people, moving through the ranks is their definition of success, but for me, it's all about the people. Getting to talk to people and solve their problems, taking some of their stress away. As an account manager, my relationships with people are everything. Treating people with respect, no matter who they are, and giving people the attention and care they need, is one of the greatest reasons for my success in the job.
I was lucky to have such a great leader when I started who I learned so much from. Watching the way he transacted with every single person, his attention to detail, helped shape the way I do business now. It's so important to stay yourself and I've carried that through with me. My clients are my friends, and I'd go above and beyond for any one of them. It pays off in referrals, and I love that.
Success is many things, but you don't have to change your entire personality to achieve it. It's about bringing your personality to a business forum in an appropriate and practical way, that hopefully makes you money in the end.
Shannon Kelly is one of the top Account Managers with Corporate Traveler based in Ontario, Canada.
Want to learn more about working for one of the most progressive Travel Management Companys in the world?
We'd love to chat! Fill out this form and one of our team will reach out. We can't wait to meet you!