Skip to main content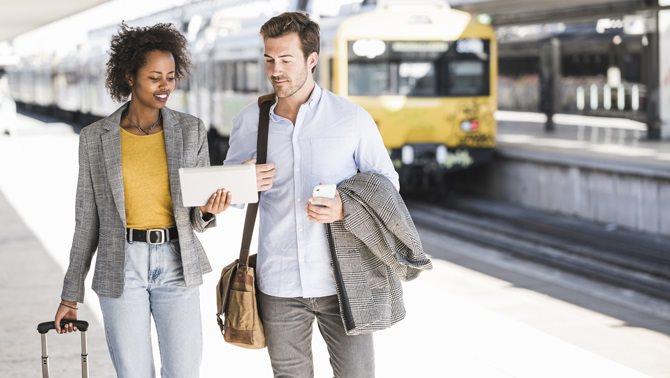 Building a better travel and expense (T&E) policy: step by step 
A travel and expense policy (T&E) is a dynamic set of rules regulating how employees book travel. From setting budgets on flights and accommodations to standardizing the process for expense reports, your T&E should answer any (and all) questions about company travel, so you don't have to. 
But whatever the scope of your policy, its main purpose is to control spending. Defining specific guidelines makes it much easier to predict how much individual travelers will spend – and determine if you need to get that number down.  
Plus, with a corporate travel expense policy in place, there's no room for ambiguity. An expense is either authorized, or it's not. Say bye-bye fraud. 
What happens without a T&E policy? 
Let's just say, what can go wrong, will probably go wrong.  
At the end of the day, a travel and expenses policy aims to streamline business processes, save costs, and eliminate fraud. If these factors go unaddressed, you leave yourself vulnerable to:  
Overspending due to hidden costs if expenses are not under constant supervision. 
Expense reports arriving late or without essential information if employees are unaware or unsure of specific guidelines. 
A rise in fraudulent expense claims in the form of duplicate, exaggerated, and misreported business expense claims. 
Without guidelines, fraudulent behavior cannot be controlled or addressed, and, therefore, encouraged further. 
Without a fixed way of recording and storing expense data, you're left with no insights into spending trends and patterns.  
 
T&E is not one-size-fits-all 
No two companies are the same, so naturally, not every company's travel and expense policy is going to look the same. For example, some companies will need to reimburse incidentals, but that won't really apply for others. Some provide per diem allowances while others only reimburse actual expenses. You get the picture. 
The key to creating an effective and dynamic travel expense policy is to first figure out your organization's specific needs from a control and spend perspective. And to figure out what you need, you'll need to analyze your current expenses. Here's some key factors to consider:  
How much does an average business trip cost? 
What percentage of your employee's travel? 
How often do they travel? To where? 
What is your return-on-investment (ROI)? This can be easy or difficult to measure depending on the nature of the trips.  
(Pssst! All that data sound like a daunting task? Don't worry – travel management software  can make this process so much easier. 
Defining the scope of your T&E policy 
Now that you know what you need, it's time to set your guidelines.  
Keep in mind: T&E policies are meant to manage and regulate the process for submitting an expense report. As you create it, here are a few expense categories to keep in mind: 
 
1) Transportation 
Transportation expenses can include airfare, train or bus tickets, car rentals, and taxi or ride-sharing services. A comprehensive travel and expense policy should clearly state which modes of transportation are allowed and what limits are in place for each. 
For example, team members may be allowed to rent a car for up to a certain cost per-day or only use a ride-sharing service for trips under a certain distance. Are your employees flying first or business class? The policy should clearly state which class of flight bookings will be applicable for reimbursements.  
2) Lodging 
Accommodations are another important aspect of business travel. The policy should state the hotels or hotel chains your employees are allowed to stay and what the maximum per-night rate is – and be sure to consider the discounted rates your travel management company can offer you. 
If hotels aren't being booked through your travel booking software or dedicated travel consultant, make sure you drive travelers to your preferred booking solution. This way you can define capping amounts for hotel bookings and are not overpaying for hotels or other accommodations. 
3) Meals and Per Diems 
When defining a corporate travel expense policy, remember not to overlook meals and incidentals. The per diem – also known as a subsistence allowance – should cover these expenses, including meals, snacks, incidentals (such as laundry or tips), and even entertainment expenses. It should also provide guidance on what types of meals are covered and what limits are in place. 
For example, employees may be allowed to expense a certain amount for lunch and dinner, but not breakfast or alcoholic beverages. Most importantly, set clear boundaries not to mingle personal and business expenses. So even though your policy does cover a few drinks with clients during a sales pitch, team members shouldn't use it as an excuse to turn up at happy hour on the company dime. 
4) Corporate credit card expenses 
These cards are typically issued to employees who frequently travel for business, allowing them to charge expenses directly to your company. Not every organization implements corporate credit cards for travel, but if you're one of the companies that do, you'll need to lay some ground rules.  
The expense policy should outline what types of expenses are allowed to be charged to the card (like airfare, hotel rooms, and meals), who can use one, and what limits are in place. Just as with per diems, discourage employees from using this card for non-business purposes by emphasizing the consequences for violating policy. 
 
Creating an effective T&E policy 
Every organization requires rules and regulations to perform its day-to-day operations smoothly. As such, you'll need to think beyond the basics and deeply consider the current state of your travel expenses. 
A well-written and well-communicated travel and expense policy streamlines travel expense management for the company and simplifies the employee process. 
And trust us: you don't want to get stuck scrambling for receipts when employees return from a training event or leave them in the dark while waiting for expense reimbursements (talk about a hit to employee morale). 
But the work doesn't end after successfully writing your first draft. Like any operation, an efficient T&E policy is enforced and consistently refined.  
Communicate your policy to your employees. And if they try to claim excess reimbursement? Stand by your policy. Afterall, it's there for a reason. 
If your policy says it won't pay for extra luggage fees, don't pay them. If it sets a maximum mileage rate, don't pay above that. The easier you make it to comply, the more your employees will guide themselves. 
Phew – that was a lot. If the thought of building a business travel expense policy for your organization from scratch has you running for the nearest exit, don't fret. Check out our travel policy template to guide the first draft of your policy.