Skip to main content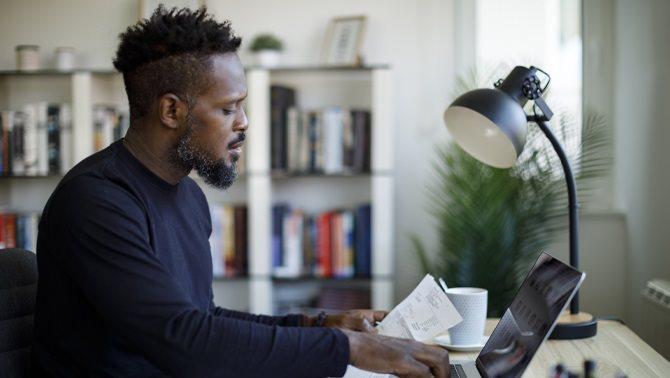 How to build a proactive travel risk management policy
Traveling is a core part of your business, but along with that comes potential risks. As a business, you need to be on top of duty of care. So how do you protect the safety and security of your team? It starts with having a proactive travel risk management policy in place. 
Where do you even start? You'll want to build a framework for risk management and leverage the expertise of a travel management company who puts your people first. We can help you put your team at the heart of your policy and regularly review, adjust, and adapt. 
Short on time? Download our Effective Risk Management guide to learn more. 
Build a Travel Risk Management (TRM) framework 
Creating an effective travel risk management plan is like building a house. Start with the foundation, frame out the bones of it, and then you can add the walls, roof, and everything else that goes inside. (Listen, we're not experts at building houses, but we're pretty sure it goes something like that). 
Your people have to feel safe when they're traveling for business, so it's worth the effort. By being proactive with your approach to travel risk management, you can better anticipate potential threats and make sure that all travelers feel secure when abroad. Here's a few steps to take: 
Define your policy goals and objectives – Be sure to include possible risks with business travel, such as natural disasters, political instability, or travel health emergencies – as well as the process of travel risk assessments and creating a plan of action to address them. 
Involve your travel management company – A TMC can provide valuable advice on how best to manage different types of risks during trips, as well note how they can offer support if a crisis does occur. 
Outline a communications plan – Clear communication is key when sharing your policy with all stakeholders – from those handling approvals and managing traveler safety, right through to the travelers themselves. All involved should have the information they need to understand their role in protecting traveler safety. 
Decide how you'll deliver updates to your team – You could consider holding regular training sessions to keep everyone up-to-date on any changes or developments. 
Leverage your TMC's expertise and technology 
When it comes to protecting your business travelers, the expertise of your TMC is invaluable. A good TMC will be able to provide you with sound advice on how to mitigate risk in any destination. They can help you develop a well-defined travel policy that accommodates the needs of your team and any regional or cultural considerations. 
Your TMC should have plans and procedures in place for unexpected events like natural disasters or civil unrest; so, make sure you understand these and stay up-to-date on any changes. 
If you're booking travel on your own, or use a few different solutions, now might be the time to consider consolidating your travel into one place. In doing this, you take the guesswork out of who to contact and who can help with any crisis management while abroad. 
Not only that, your TMC's travel management software can be an amazing tool to keep your policy at the forefront of booking. At Corporate Traveler, our travel platform Melon is more than a booking tool, it houses your travel policy so your team can easily access the information they need, stay up to date with travel alerts, and so much more. 
Learn more about our corporate travel management platform, Melon. 
Put your people at the heart of your policy 
Effective travel risk management policies put your people at the heart of the process. Taking a proactive approach to travel risk management means involving travelers in the creation, enforcement, and updating of policies. You should also be providing them with resources so they can feel more informed and more secure while on their trips. 
To kick-off engaging travelers in the process, start with opening the dialogue between management, HR, your DE&I manager, and travelers. You could start with regular communication like check-ins, surveys, or training sessions. 
Develop a system for keeping track of changing information related to travel plans so that all stakeholders are aware of any updates or issues that may arise during a trip. It is also super important that your entire team is made aware of their responsibilities under the policy and how they should respond if something goes wrong during their travels. 
Take a preventative approach by providing resources such as maps, contact information for embassies and consulates, medical advice, advice on natural disasters or high-risk areas, etc. Doing that will help make sure that employees have all the necessary information before they set out on their trips. 
Lastly, providing access to support services away from home such as 24/7 emergency assistance teams can give employees peace of mind. Find out if your current corporate travel booking software has after-hours support. You (and they) need to know that there is someone to turn to if something goes wrong on the road. Visibility of the resources that are available and being able to access them quickly in times of need is definitely key when it comes to a successful corporate travel program. 
Review, adjust, and adapt 
It is important for companies to stay on top of changes that can affect the safety and security of their travelers. 
Put your policy through a process of regular assessment and updates so your company can make sure that the travel risk management policy is up-to-date, comprehensive, and does what it's supposed to do to protect your people on the road. 
Completing regular reviews should include working with your TMC to see what is working, what needs updating, and what other considerations should be made. We recommend a policy review every 3, 6, or 9 months. If that isn't possible for your company, yearly reviews at the very minimum, as you grow, have staffing changes, etc. 
Don't forget how important feedback from travelers and managers is when making any adjustments or adaptations. By doing this, you'll provide employees with a greater sense of confidence that their safety has been taken seriously. 
Ready to get started? Download our Effective Risk Management guide now!