Skip to main content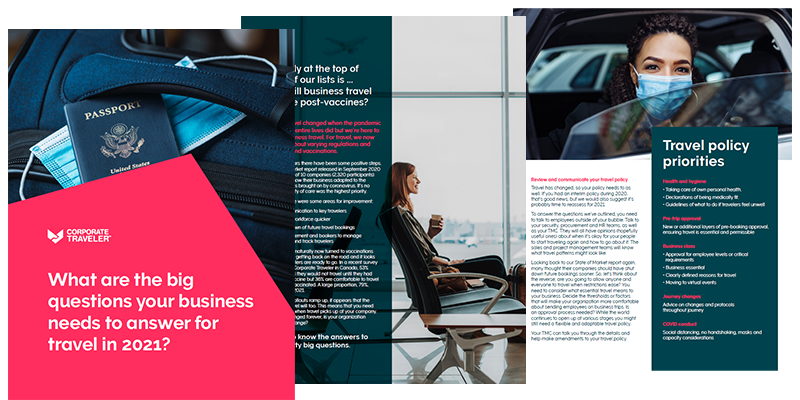 Guide: What are the big questions in 2021?
What will business travel look like post vaccines?
This is just one of the many questions we're sure you have. We've answered some of these questions and offered our expertise, so that you're prepared for the road ahead. Business travel changed when the pandemic hit. Well, our entire lives did but we're here to discuss business travel. For travel, we now must think about varying regulations and guidelines, and vaccinations.
This guide includes:
Preparation
Assessing traveler confidence
Finding the right suppliers
Savings
Support and technology evaluation
Policy review and communication