Skip to main content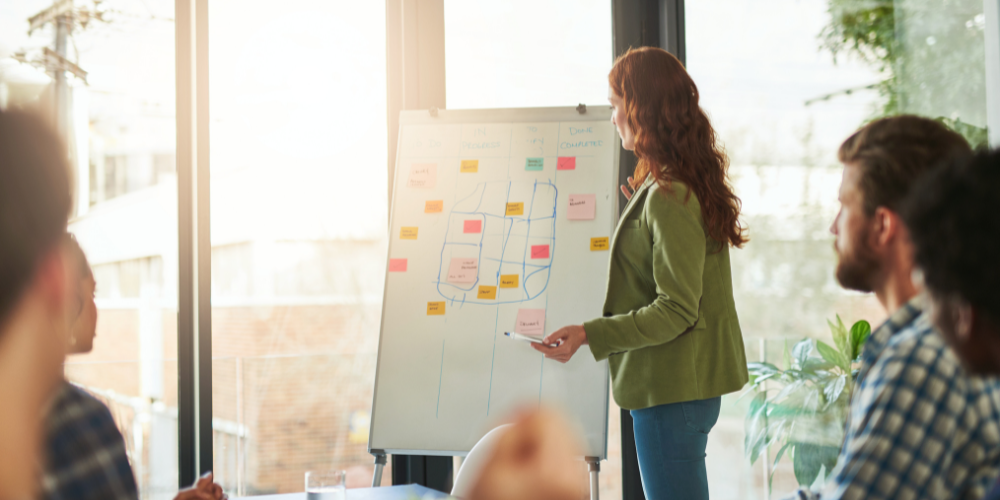 Travel management procurement strategies for SMEs
Why should small and medium-sized enterprises (SMEs) approach business travel with clear strategies to take them through steady growth? What do those strategies look like? Are there different approaches that can help SMEs level up their travel procurement game?

This insight, inspired by our recent webinar, explores how SMEs can take successfully tackle procurement and the benefits of choosing the right travel partner.
The landscape of travel management has shifted in the wake of the global pandemic. Businesses are finding their feet in new norms, and the need for efficient and cost-effective travel solutions has never been more apparent.
We recently sponsored a Business Travel News (BTN) In The Know webinar discussing procurement strategies for SMEs.
Moderated by Brett Lindsey, Director of Sales @ Corporate Traveler, we dove into expert insights on all things procurement with our panel:
Cheyenne Randolph, Customer Relationship Manager @ Corporate Traveler

 David Meyer, Executive Director @ BTN Group

 Laura Torsiello - Sr. Manager AP @ Bumble
Adapting to change: The impact of COVID-19
The onset of the COVID-19 pandemic halted the travel industry and uncovered vulnerabilities in traditional travel management processes. This crisis shone a big old spotlight on the pressing need for agile, responsive strategies that are quickly adaptable to unforeseen circumstances. For SMEs, this represented a pivotal moment, urging them to look deeper at their travel management approach.
As we move into a world where travel has bounced back to higher than pre-COVID demand, there's a massive opportunity for SMEs to closely align with TMCs and leverage modern technology and personalized service. The enormous demand from SMEs means there are more innovative tools than ever to streamline travel management.
From chaos to managed efficiency
The journey to procurement generally begins where travel programs lack oversight and consolidation. Often, the big push for change comes from a trigger incident which prompts a deeper look. As companies grow, there's a natural drift towards managed travel as the need for consolidated data and deeper supplier discounts grows.
Evaluating your tech stack and getting buy-in
The first step usually starts with evaluating your tech stack. SMEs might find themselves looking for a more streamlined and integrated tech offering that supports their travel management processes further. They might also be looking for a tool that their travelers can easily use to book their own travel, expert support for their people on the road, or both.
When sourcing a TMC to partner with, no matter where you sit in the company structure, you'll want to leverage your relationship with your manager or anyone you trust to take it up the chain.
Laura Torsiello at Bumble pointed out the importance of partnering with a TMC. She emphasized how travel management directly impacts the broader travel program, keeping a pulse on travel trends, spend, and duty of care.
Managing travel efficiently is a multifaceted challenge, and a strong partnership with a TMC adds substantial value. Laura stressed that effective communication with stakeholders and leveraging relationships at all levels is key to conveying this importance.
When sourcing a partner, Cheyenne Randolph emphasized the impact on other aspects of a company's operations. Beyond travel, the decision to partner with a TMC impacts areas such as Accounting, Human Resources, Finance, and more. A consolidated program, therefore, becomes vital to ensuring seamless operations across departments.
Blueprint to RFP success
When it comes to Request for Proposal (RFP) processes, Laura offered invaluable insights into achieving success. A close, symbiotic relationship with your chosen TMC is the cornerstone of success. A misalignment or lack of rapport can potentially lead to losing focus on your program's key objectives.
Start by gathering perspectives from various departments - HR, Tech, and Finance. Cultural fit is another important factor, setting the tone for a seamless partnership. It's vital to assess what's working and what needs adjustment in the existing process. The choice of TMC should not only be ideal for the company as a whole but also cater to the specific needs and preferences of travelers.
To make an informed decision, reach out to peers for their experiences and recommendations. Narrowing down to three or four potential partners is a manageable number for a solid evaluation. Engage in demos, discovery calls, and face-to-face meetings that offer deeper insights into how the TMC aligns with your business's needs. The discussion should be a two-way street, with the TMC inquiring about your unique needs.
A glimpse into the future: What TMCs should deliver
By 2027, the travel market is expected to reach a whopping $1.8 trillion, with half of the companies already at or exceeding their travel expenditure limits. The increasing number of travelers on the road means businesses need to adopt robust and adaptive travel management strategies.
A TMC should be able to support in some pretty fundamental areas. At a basic level, you should have easy access to key metrics, top vendors, spending data, and traveler information. Additionally, to keep a pulse on your travel program, you should have consistent and productive meetings with your TMC.
At Corporate Traveler, our Customer Success Managers (CSMs) are vital for effective client collaboration. They help set clear objectives and track progress against client goals to allow for a more focused and purposeful partnership.
When going to bid with a TMC, it's really important to keep an open mind about service fees. Typically, fees make up a small percentage (1-3%) of your total travel spend. Instead, your focus should be reducing overall travel spend, which can yield significantly larger savings (5-15%) through an effective partnership with your TMC.
WOWing Business Travelers
The visibility and value you get from working with the right travel management partner is just part of the puzzle. The real test is choosing an option that your travelers and bookers actually want to use. Ensuring a business traveler's well-being doesn't always come with a high price tag.
A few simple and effective approaches include:
Prioritizing safety and security to make travelers feel secure and supported.

Incorporating Diversity, Equity, and Inclusion (DE&I) initiatives into your travel policy, fostering an inclusive environment.

Establishing open-door communication and surveys to allow travelers to express their needs and concerns.

Providing wallet cards with essential resources, such as emergency contacts and Employee Assistance Programs.

Recognizing and rewarding road warriors with perks like extra comfort, lounge passes, or other small tokens of appreciation.
Business travel is ever-changing and can be unpredictable. With the right procurement strategies in place, businesses can not only navigate these changes more smoothly but also thrive in their travel programs. By leveraging the power of technology, nurturing solid partnerships with TMCs, and prioritizing the needs of travelers, SMEs can ensure a seamless and efficient travel management process.
Need some extra support for your business travel? We've got you. Get in touch!