Skip to main content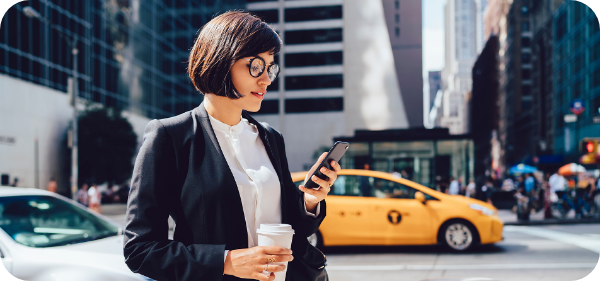 Safer travel starts here
To keep your travelers safe, they need support and assistance - anytime, anywhere. This not only ensures that they are safe, but also that they feel safe. The safer your employees feel on their travels the more relaxed and productive they'll be, improving staff retention and streamlining the travel experience.
The best way to ensure your traveler's safety? Preparation. Put a plan in place to reassure your travelers and give them a game plan for every situation. With the right prep, you'll know exactly where all your travelers are and how to reach them at any point of their journey. 
Your travelers need to know what's what.
The best way to prepare for any travel hitch is to brief your staff on safety procedures before, during and after travel. 
While they pack their bags
Cover the basics: Give your travelers a rundown of your travel policy, your health and safety policy, and the risk assessment for their trip.
Trip specific details: Make sure they know about any health and fitness aspects of their travels, as well as visa and vaccination advice.
Update contacts: Give them emergency contact numbers for you and your travel insurance provider. Ensure their traveler profiles are up-to-date, including their next-of-kin information.
Standard procedures: Let them know any standard procedures they'll need to follow, like sending a text or email when they arrive at their destination.
On the road
24/7 support: If things don't go to plan, your travelers need to know where to turn. Give them a way to access support when and where they need it.
Traveler tracking: Provide traveler tracking technology to pinpoint any travelers at risk.
Updates and alerts: Implement crisis response plans to contact, locate, and inform your traveler in an emergency.
Safe at home
Follow up: It's a good idea to survey your travelers after their journey. Make sure they understood the safety procedures and ask for feedback.
Start here
A good travel management company (TMC) makes duty of care simple. With our decades of experience, we'll help you analyse risk and develop a plan for your travelers - before, during and after travel.
While you pack your bags
Control bookings: Identify high risk or out-of-policy bookings.
Set up travel alerts: Keep you and your travelers informed of potential disruptions
Maintain traveler profiles: Always have the information you need at hand, including the most up-to-date emergency contact information for your travelers.
On the road
24/7 support: Give travelers support throughout emergencies. Melon provides 24/7 access to travel experts, anywhere, on any device.
Traveler tracking technology: Melon's traveler tracking technology means you always know where your travelers are.
Updates and alerts: If something does go wrong, Melon can inform your travelers immediately. Get automatic updates and alerts on delays, cancellations, and travel disturbances.
Safe at home
Regular reporting: Spot out-of-policy bookings and risky destinations so you can tighten up your travel policy compliance.
There are three things to remember when you're dealing with traveler safety:
Plan ahead
Train your staff
Communicate updates to your staff and key stakeholders.
After a full year of lockdowns and restrictions you might be asking - what will our future travel budget even look like? Businesses left and right have been re-forecasting budgets after each major announcement regarding COVID-19. Add reduced resources and increased traveler safety needs to the mix and you've got an overwhelming amount of pressure to get the budget right.
Does your duty of care policy need an upgrade?
Chat with our experts about keeping your travelers safe.