Skip to main content
(re)Capping Corporate Traveler's first GBTA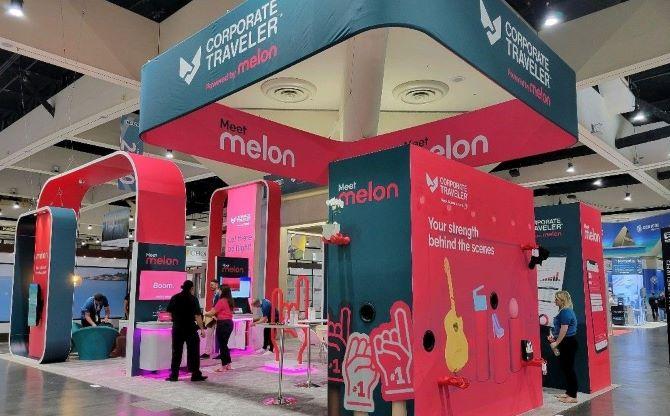 (re)Capping Corporate Traveler's first GBTA
The theme for 2022's GBTA Convention in San Diego was (Re)Connect, (Re)Imagine, (Re)Create, and we can attest, it was all of that.
It was Corporate Traveler's first-ever outing at a GBTA Convention and we are buzzing after the 3-day event. What an opportunity to reconnect with existing (and potential) clients and suppliers! Plus, we had the chance to re-imagine our priorities, re-focus for our fiscal year ahead, and re-establish our national presence in the SME travel space.
And we were thrilled to introduce ourselves to the GBTA attendees! The booth stood out in a sea of booths, vibrant with our melon pink and teal colors, bright imagery, and our magical hand wall. The hand wall was the talk of the convention floor, as hundreds of attendees interacted with our team of behind-the-scenes travel experts to snag some swag (and we thoroughly enjoyed every minute of it).
It's true, events are just better in person, aren't they? But no worries, if you couldn't be there, we've got you covered. This GBTA was packed with amazing education sessions, discussing the industry's hot topics: Tech, Health & Wellness, Sustainability, DE&I, and plenty more. Our team spread out to attend as many sessions as we could, in order to gather the best and brightest ideas to share them with you.
Our Top 5 Takeaways from the amazing sessions in San Diego:
The Workforce Revolution: Travel's Role in a People-First World
The COVID-19 pandemic caused most people to reflect on their values, and 88% of people surveyed about working in the travel industry have a new definition of what success looks like to them. There are now 2 open positions for every 1 person looking for work in the travel industry, so businesses need to be more competitive than ever. Through COVID-19 65% of employees in the travel industry left, and many have not returned. How can we re-attract them? While many have reinvented themselves and started their own businesses, others have opted for early retirement. The #1 driver of employee engagement is love – they want to do work they are good at and work that they love.
TED talk live at GBTA: Why Gender Equality Is Not Just About Women
Caroline Strachan, co-Founder of Festive Road dove into the rather taboo discussion of why the structure of work needs to change, but that alienating men and centering women are actually working against workplace equality. She spoke on the 3 C's – Confidence, Child Care, and Capability. The conversation was compelling, emotional, and sometimes uncomfortable, but certainly enlightening, and we'd highly recommend checking out her TedXFolkestone.
Building a More Inclusive Travel Risk Management Program
The panel was led by Kate King of International SOS and included a discussion about ensuring your travel risk management program is comprehensive and inclusive of all your employees. The key is understanding your team members who are traveling and their risk factors. This can't come from the top down. It's a discussion with the individuals themselves, and by mitigating the risks now, it is much easier to manage situations when and if they arise so your team members feel more prepared and supported.
Global Business Travel Index (BTI)™: Outlook for Global Business Travel 2022 – 2026
Working from home is considered the new normal, but businesses are still seeing the need to get their people in the same room. The need for in-person meetings and events is expected to continue to increase, but there will be shorter lead times in planning. Where companies used to take 9-12 months to plan events, we're now looking at 2-3 months. Due to the uncertainty of travel (thanks, COVID), last-minute bookings lead to higher costs. Globally, travel costs will continue to increase rapidly into the second half of 2022 to around 30% by the end of the year. In 2023, pricing is expected to level off while still increasing by around 8%. Businesses are looking for ways to manage costs while finding value in travel to ensure travel is an efficient and productive use of their traveling team's time.
Sustainability Track: Breaking Down the Buzzwords: Understand Sustainable Travel & Avoid Pitfalls
The planet simply is not big enough to offset all of humanity's carbon emissions, so carbon neutrality in the short term is unlikely. Offsetting carbon emissions doesn't give us a license to pollute and carry on BAU, so the goal of a sustainability program must be to reduce. So how can we do that? Collectively, traveling better is key. Rail rather than air when possible, airlines updating fleets, investing in sustainability, direct flights. Ask the questions:
What benchmarking data is there that everyone can access?

What carbon credit is best?

What options are better than air?
The cost of polluting must be increased to encourage people to act more sustainably, perhaps by implementing a carbon tax or carbon cap.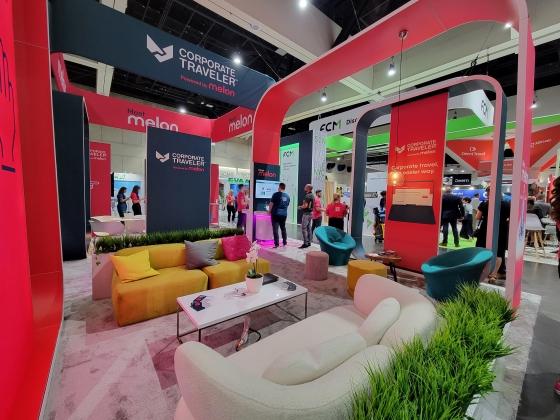 See you next year!
GBTA Convention is the event to be at, it's jam-packed with great content, innovation, and most importantly for us, connection. At the end of the day, isn't that what it's all about? We're already looking forward to next year's event in Dallas, TX!
Didn't get a chance to meet us at GBTA? There's always time to chat. Reach out to chat about your program today.