Skip to main content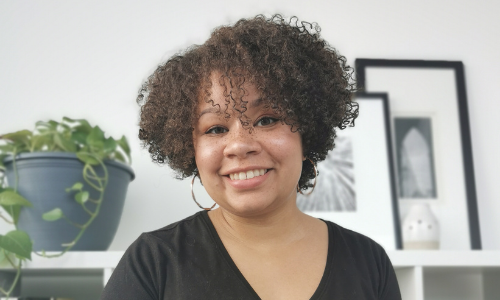 PRESS RELEASE
Flight Centre Travel Group Appoints New DEI Manager
March 2, 2022
Flight Centre Travel Group is pleased to announce the appointment of Emese Graham as its new Diversity, Equity, and Inclusion Manager for the Americas. Based in Toronto, she will be responsible for developing equity initiatives across the region for both its leisure and corporate brands.  
Graham has been with the company since 2018 and is currently pursuing a Master's Degree in Social Justice and Equity Studies at Brock University. She has been proactively involved with DEI initiatives internally that include designing team equity workshops, creating a reference guide for anti-racist language in product copy, improving representation of people of color, plus-sized people, disabled people, and LGBTQ+ people in customer-facing marketing touchpoints, and improving social media communication that is accessible to people with visual impairments.
During her first year in the role, Graham plans to prioritize equity literacy and assist teams to address systemic barriers to equity for co-workers, clients, and the community. "Learning never stops. We're going to give our teams the tools to have transformative conversations about race, colonialism, disability, and gender. These conversations need to happen in the travel industry."  
"We are committed to improving diversity, equity, and inclusion within our workplace. We also recognize that we have a unique opportunity to challenge systemic discrimination in our industry, and we're striving to do just that." said Charlene Leiss, President of Flight Centre Travel Group, Americas.
 "The COVID-19 pandemic exacerbated the problems that already existed for marginalized communities. When the whole world is in crisis, it's easier to see who gets left behind. We recognize how important the timing of this role is and how crucial it is that we strengthen our ongoing commitment to equity," Leiss adds.
"The role of Diversity, Equity, and Inclusion Manager is important, but it doesn't go very far without shared ownership across Flight Centre Travel Group. Not only does this collaborative model help to empower the marginalized voices within our own company, it keeps us accountable to each other, and makes each step towards equity much more impactful," says Graham.  
Graham commences her role effective March 14, 2022.