Skip to main content
But wait…before we go further, here's a bit about who we are, just so that you know what you're getting into. For over 20 years, we've been serving up top-notch customer service by helping U.S. organizations (and thousands more around the globe) with their business travel needs. This is more than just booking flights and hotels…. we help build travel policies, we set them up with our amazing tech platform Melon, we find savings for them, we make sure they know where their travelers are at any given moment, and we do it all so that they don't need to worry about travel and can instead focus on what they do best.
We have clients across all industries doing amazing things – world-class retailers, education clients, manufacturers, charities and so many others. It's pretty cool to consider ourselves an extension of their business and we treat every relationship as a partnership.
Sound like something you might be into? Read on.
What's it like working at Corporate Traveler? 
Hear from our Senior Vice President of Operations, Tanya Le Page, about all things Corporate Traveler and what makes us who we are.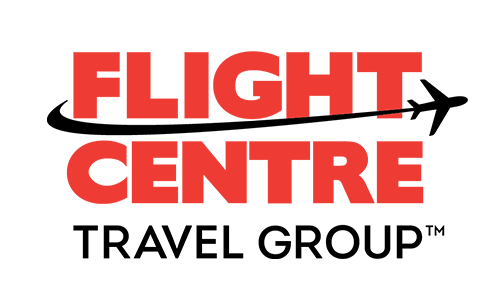 Meet the Parents

 
We're proud of our roots. Our parent company, Flight Centre Travel Group (FCTG), was built on the foundations of an amazing customer experience. Our founders started a tour bus company back in the 1970s as a way to explore the world with a bunch of like-minded inspired travelers. From that very first bus, we've built a rather large entity across the globe, and you'll now find at least one of our 40+ brands in over 100 countries! It's been a wild ride to say the least.
This means that, with the backing of a global network, Corporate Traveler is able to provide our clients with a wide range of benefits, which always keeps us competitive in a fast-paced and evolving industry. We have an exceptionally strong financial history and we're a publicly traded company on the Australian Stock Exchange…. you can even access our share program once you become an employee!
Look, there is a lot to cover so if you'd like, you can continue reading more about the Flight Centre story.
 
The Ultimate Travel Party
Every year, Flighties from around the world meet to celebrate our collective hard work and achievements at Global Gathering, our annual ball. It really is the must-not-miss event in the Corporate Traveler calendar. It's a celebration of our people and culture; work hard, get recognized for it and have fun along the way!
 2022's Global Gathering was held in Las Vegas, 2023's will be in Bali. See you there?
Our Values and Philosophies
Our spirit of egalitarianism, irreverence and ownership defines the way we behave. These are the three shared values we place above all others to help us make informed decisions and solidify our company culture. Our values are simple, powerful and they shape our behavior across our entire network of brands and businesses. We have a set of three core values that are lasting and unique to how we do things around here. They guide what our people do, and drive our organization forward. You can read a lot more about our culture and values.
Take a look at the progress and next steps for our company diversity objectives in our report.
So, where to next?
Well, we'd invite you to walk this way. We're always growing and we'd love to meet you. Please visit our FCTG page to explore current openings.