Skip to main content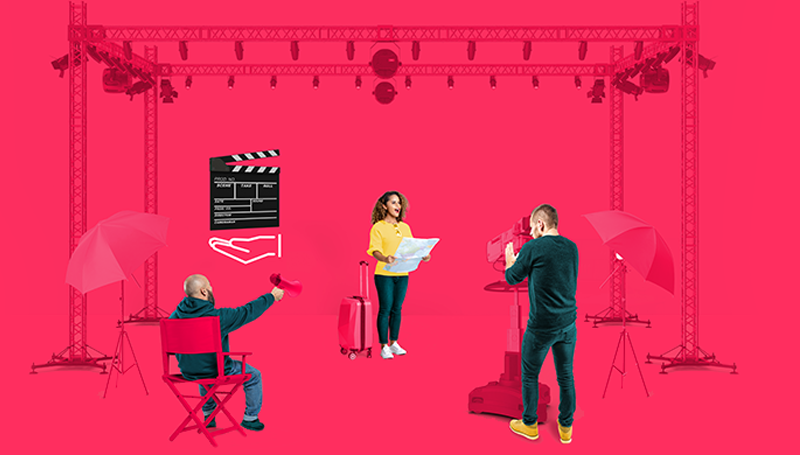 Travel without the drama.
Be among the action when the next big news breaks.  Fly your entire crew to a new setting on a tight deadline.   We can even help you transport canine stars to remote locations at a moment's notice. 
Our experts know how to handle your production team's travel needs. Let us negotiate luggage allowances for your equipment, arrange group travel and long-term vehicle hire, and keep every movement on schedule with 24/7 support. 
We'll get you and your crew on set with cameras rolling, anywhere in the world. 

On set and behind the scenes 
You need travel that keeps the camera rolling. Chat to our specialists about a programme made just for you.