Skip to main content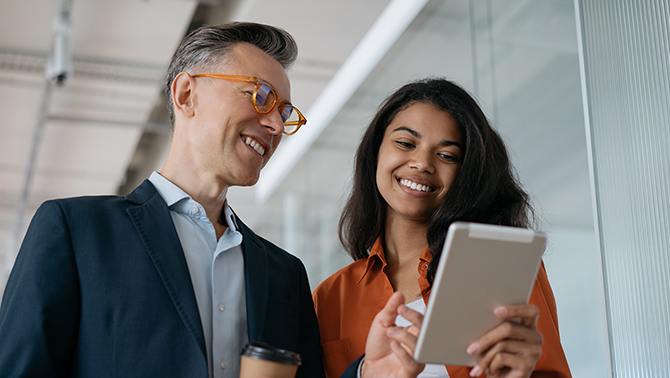 How to drive change and create a positive impact for your people & business 
Change can be scary, but the truth is that almost every single time, change leads to better. When we ask new customers why they decided to come on board with Corporate Traveler, we hear the same 3 themes: Service, Savings and Safety.
Change drives impact
Change can be scary, but the truth is that almost every single time, change leads to better. In every great film or bingeworthy TV show the characters that captured your attention did so because they had to go through some sort of life-altering change. Often the main character will have to goes through plenty of pain before they learn to adapt and overcome the obstacles in the way. Their change fuels the story into a whole new direction and the world changes…for the better.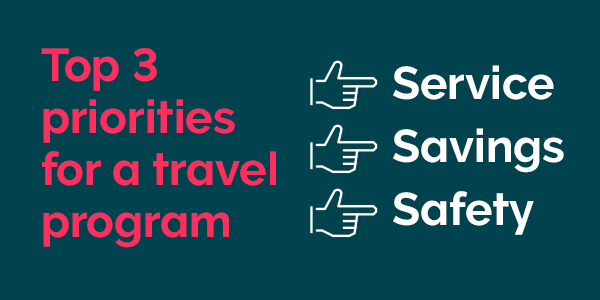 Better business travel 
When we ask new customers why they decided to come on board with Corporate Traveler, we hear the same consistent themes – they want amazing experiences that make life easier for everyone, they want to know that the solution will save them money, and they want confidence that we are experts in travel. We've built our business on providing these three key ingredients for every single customer over the years, especially when we help business who currently try to manage it themselves.  
"If you always do what you've always done, you'll always get what you've always got." – Henry Ford 
Changing times call for a changed mindset. The pandemic changed our world and created new challenges and opportunities. One of the great challenges has been the ability for companies to find great employees. As a result, more and more work has been lumped on the remaining people. Tasks like managing travel now seem to be falling to office managers and administrative professionals across all industries. And managing the travel requirements of your business travelers is no easy feat, particularly with the changing nature of rules and regulations.  
When we asked our people what they were hearing was the number one pain point for companies that needed the help of Corporate Traveler, SERVICE was mentioned 84% of the time. 
"With you guys, it's a complete package - you take out the stressful part of organizing travel and getting us where we need to be and I feel very at ease if something difficult arises during the trip, knowing I can get a response and its personal. In a stressful travel environment, you make it stress-free." - Bob Forest, Managing Partner, Adrian Smith + Gordon Gill Architecture  
Forget about 'win-win' situations. We're leveling up to 'win-win-win'. 
Being able to drive change within your organization, allows for a triple victory. It's a win for the business, for your travelers and for those responsible for booking/managing the travel program.  
Business impact: 
Reap the rewards of a centralized travel program that allows for better cost-control and time management. We can help you develop and communicate a travel policy that works for your people and your bottom line. Plus, you'll receive regular reporting on your travel activity, including spend, numbers of flights and hotel nights, opportunities for efficiency and plenty more. Within the first few months, you'll be sent reports on how much your business has saved with additional commentary for opportunities to save further. We make sure you notice savings straight away! 
Traveler impact: 
Working with experts in travel gives confidence to everyone who is about to hit the road. Your travelers will have access to 24/7 emergency assistance (in-house) which allows them to quickly connect with us if anything unexpected happens. Plus, our reporting suite offers travel risk management reports which allow you to know where your people are if something major happens. Plus, we know their preferences so that they are happy when they see that they are never in the middle seat! 
People Impact: 
Get the time back in your day to focus on other important aspects of your work and life. You won't be bothered on evenings and weekends if there is a travel emergency, plus you'll be able to go to your boss and show that you've been able to save the company money too. You'll have access to reporting at your fingertips and the proof to be able to see the results.  
We could go on forever about the benefits of working with Corporate Traveler, but we know how busy you are! So, just to sum up, we're here to help. We'd love to show you how we've been able to assist so many companies across Canada/The USA and around the world. So, let's chat.